Dental Patient Information – Henderson, NV
Easy & Hassle-Free First Visits
Thank you for the opportunity to care for you and your smile! We value our patients and consider them family. You'll be treated with compassion and respect for a dental care experience that exceeds your expectations.
Your First Dental Visit
Welcome! Please bring your completed new patient forms to your first visit, so we can provide you with personalized care. When you arrive, we'll discuss any current concerns you may have, and any goals you have for your smile. You'll meet Dr. Brett Noorda for a complete exam to determine how your previous dental work is performing, check your teeth for decay, assess the health of your gums, and evaluate how well your top and bottom teeth fit together. Your visit will also include a screening for oral cancer, a potentially deadly disease with a dramatically increased cure rate if caught early. Digital and panoramic X-rays will complete the visit.
If you are scheduled to see our hygienist, then you will also have your teeth cleaned and polished – unless there are signs of periodontal (gum) issues, in which case you'll need an additional appointment.
Dr. Brett Noorda will discuss his findings with you and present treatment options. We take a no-surprises approach to dental care, so we'll explain financial details in full before you make any decisions. If you need anything during your visit, just ask. We're here to help!
New Patient Forms
For your convenience, our dental office can text or email you our new patient forms so that you can have them ready to go for your appointment. Contact us today to get yours! If you prefer, you may always download, print, and complete your new patient forms, then bring them to your first appointment.
No Dental Insurance? No Worries!
If you don't have insurance, don't worry. We offer an in-house membership discount program that includes basic services like regular exams, X-rays and cleanings at no charge, with a significant discount on everything else, including care not covered by most insurance plans. Click on the link below to see the program brochure for more details, then print one and bring it to your next appointment to get signed up!
Dental Insurance Welcome
If you have insurance, we'll work closely with your insurance company to maximize your benefits and help you receive the full coverage provided by your policy. Dental Excellence: Dr. Brett Noorda is an in-network provider for most plans through Delta Dental Premier, Cigna, and United Concordia. We gladly accept and file claims for all insurance plans. No Medicare plans accepted.
Our team will file all the paperwork on your behalf so that you'll be sure to receive the maximum benefits. While insurance-driven dental offices are required by their contracts to only offer certain services, Dr. Noorda has the freedom to recommend treatment depending on your needs and preferences, and in most cases can give you options so you can choose the treatment plan best-fitting for your lifestyle.
We proudly accept the following dental insurance plans:
Careington
MetLife PDP+
And many more!
Ask our friendly team if we take your plan.
Learn More About Dental Insurance
Financing Available
We are affordable and provide long-lasting care. We offer an in-house dental savings plan that offers basic services that aren't always included in insurance plans. CareCredit, Sunbit, and Lending Club through whom we have short- and long-term financing options available, offer low- and no-interest plans to fit virtually every budget.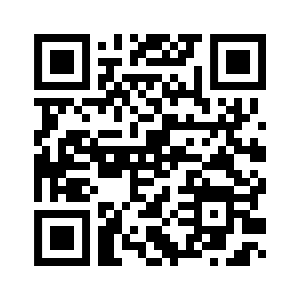 Emergency Dental Care
Emergencies occur when you least expect them! Dental Excellence: Dr. Brett Noorda is here to help by providing you with over-the-phone guidance and fast, pain-relieving care in these stressful moments. Just call our Henderson, NV dental office to receive information about when to come in during dental office hours or how to reach Dr. Brett Noorda after our dental office closes.