Porcelain Dental Crowns – Henderson, NV
Stain-Resistant, Natural-Looking Dental Crowns
A dental crown, also known as a cap, is basically a cover or "helmet" for a tooth that restores its structural integrity and provides protection. Porcelain dental crowns from our Henderson, NV dentist are used to restore weak, worn, or damaged teeth, but they can also be used to change a tooth's appearance, position, shape, contour, and color. Additionally, Dr. Brett Noorda may recommend crowns to support teeth for bridges and dentures or to adjust a patient's bite to treat TMJ dysfunction (temporomandibular joint).
Why Choose Dental Excellence: Dr. Brett Noorda for Porcelain Dental Crowns?
We Accept Dental Insurance
One-Day Porcelain Dental Crowns Available
Advanced Digital Impression System
What Are
Porcelain Dental Crowns?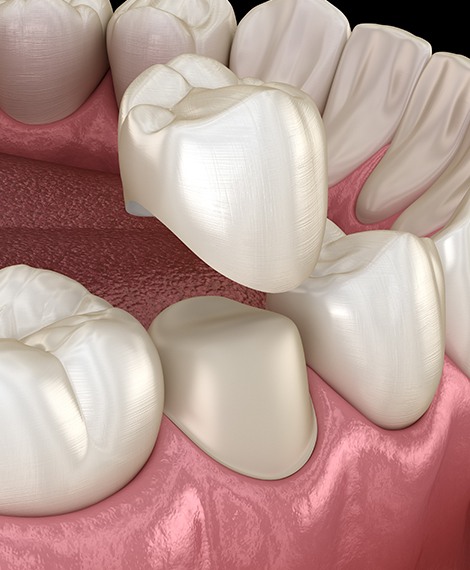 All-porcelain dental crowns contain no metal and are typically applied to front teeth where appearance is of utmost importance. The porcelain possesses the same luminosity as natural tooth enamel for a lifelike appearance. Dr. Brett Noorda designs crowns to match the color, shape, and size of natural teeth. Expect two visits to design and place a custom porcelain crown.
In addition to porcelain, crowns can also be made from metals (such as gold) or from a combination of metal and porcelain (PFM or porcelain fused to metal). In order to choose the best material for your custom crown, Dr. Brett Noorda will evaluate the location, bite, and chewing forces it will encounter.