Six Month Smiles – Henderson, NV
Henderson's Premier Six Month Smiles® Provider
Crooked, crowded, or oddly placed teeth can be a detriment to your sophisticated image, but what adult wants to wear braces for two years? With Six Month Smiles® from your Henderson, NV dentist, Dr. Brett Noorda, you can correct problems, straighten your front teeth, and create a great smile in just months. Like the name states, most patients complete treatment in six months, some require even less time.
Why Choose Dental Excellence: Dr. Brett Noorda for Six Month Smiles?
Flexible, Discreet Orthodontic Treatment
Additional Financing Through CareCredit
Dentist with Additional Training in Orthodontics
Benefits of
Six Month Smiles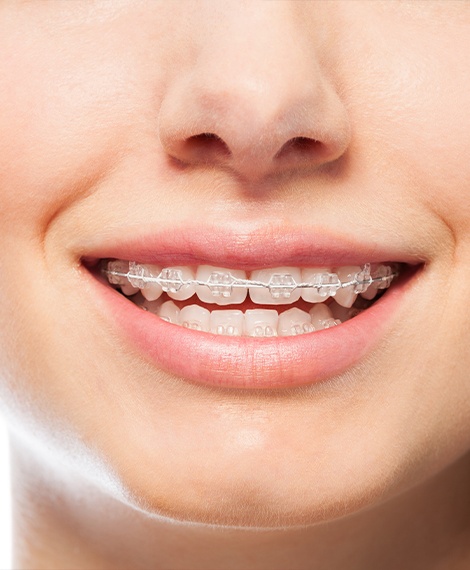 You may still hesitate to wear braces, even if only for six months, but Six Month Smiles® braces are nothing like traditional orthodontics. The clear brackets and tooth-colored wires make them virtually undetectable, allowing image-conscious teens and adults to maintain a professional image while receiving orthodontic treatment.
Six Months Smiles® offers convenience, especially if you're preparing for a big event where your image will be important, like a wedding, family reunion, or job search. You might think it takes great force to move teeth quickly but, actually, it is just the opposite. This proven method involves continuous low force along a specially designed arch wire to comfortably produce results that show when you smile. In addition, Six Month Smiles® requires fewer dental office visits, about one every 30 days, so you save time and money. Of course, we can work with your insurance company or establish a payment plan that will fit your budget without impeding on your lifestyle.
Six months from now, you can have the picture-perfect smile you've always wanted!