Sedation Dentistry – Henderson, NV
Feel Comfortable in The Chair
Dental anxiety is a very real and very common condition. Millions of people experience feelings of nervousness and dread when faced with a dental visit. For some, the anxiety is so bad that they almost never see a dentist. As a result, their oral health suffers and their smile's appearance declines dramatically.
Dr. Brett Noorda is a friend and ally to fearful patients. Backed by a compassionate team, he puts patients at ease and lets them know that he understands their concerns. Using safe, effective methods for sedation dentistry in his Henderson, NV dental office, Dr. Brett Noorda has helped countless patients experience comfortable, stress-free dental care.
Why Choose Dental Excellence: Dr. Brett Noorda for Sedation Dentistry?
Sedation for Patients with Gag Reflexes
We Accept Dental Insurance
Dentist Certified to Administer IV Sedation
Types of
Dental Sedation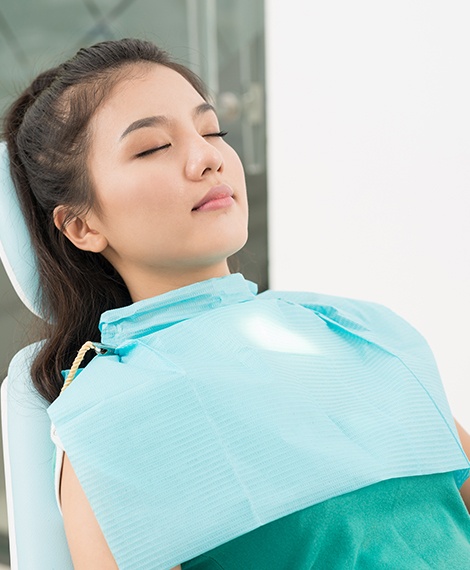 Almost anyone with mild to severe dental anxiety is a candidate for sedation dentistry. Dr. Brett Noorda will evaluate your medical history and your current level of health to determine the appropriate sedation method to instill calm and relaxation. He may suggest:
Oral Sedation: A small pill taken prior to an appointment replaces tension with peace and serenity.
IV Sedation: Sedating medication delivered directly into the bloodstream works fast to let patients enter a "twilight" state of intense relaxation.
General Anesthesia: Delivered by an anesthesiologist, this method uses intravenous and inhaled anesthesia for complex or lengthy dental procedures.
Choosing Sedation Dentistry in Henderson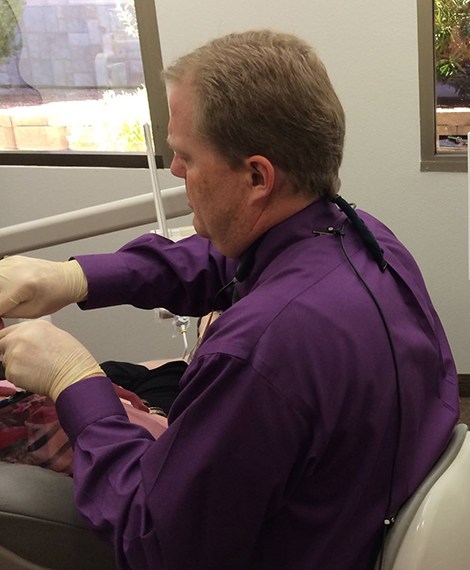 Sedation dentistry gives Dr. Brett Noorda the opportunity to perform several procedures in a single visit, reducing the number of dental office visits you have to make. Time will seem to fly during your sedation dentistry appointment, and you'll have no memory of treatment details when you leave our dental office. Sedation dentistry is also useful for people with disabilities that make it uncomfortable or difficult to sit still in the treatment chair for dental procedures.
At Dental Excellence: Dr. Brett Noorda, we help patients cope with dental anxiety and approach dental visits confidently.
Learn More About What to Expect
IV Sedation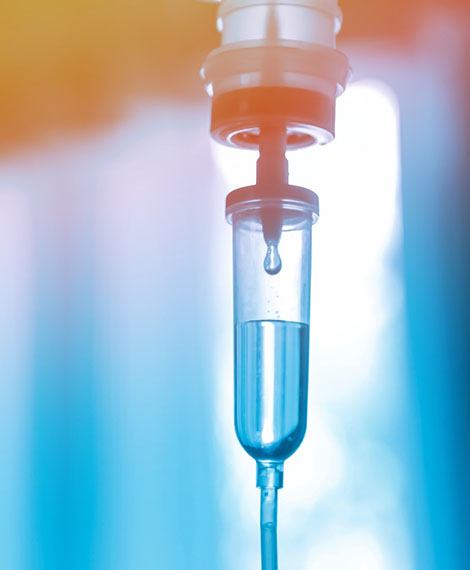 Intravenous (IV) sedation is a type of anesthesia given through a tube placed in a vein. It helps you relax, prevents you from feeling pain, and is mainly used for minor medical procedures that don't require deeper general anesthesia. IV sedation offers numerous benefits: fast-acting, rapid recovery, customizable dose, fewer changes in vital signs, fewer side effects, the ability of the patient to cooperate, and more. Before a procedure with IV sedation, you should tell Dr. Noorda about allergies or medical conditions you have. You should also inform him of any medications you are taking and any prior surgeries you've had and the type of anesthesia that was used.