Dental Implants – Henderson, NV
The Closest Thing to Your Pearly Whites
Today, dental implants have become a more popular choice than ever for replacing missing teeth or allowing patients to get rid of an unsatisfying denture – and for good reason. Dental implants offer patients valuable health and aesthetic-minded benefits, as well as the durability and lifelike quality needed to eat what you want, speak clearly, and smile with confidence. At Dental Excellence: Dr. Brett Noorda, Dr. Brett Noorda has the advanced skill and exceptional levels of experience needed to create incredible results for patients. Dr. Noorda has undergone extensive continuing education and has earned a Fellowship from the elite ICOI (International Congress of Oral Implantologists). If you're interested in dental implants from our Henderson, NV dentist, contact our dental office today to schedule a consultation.
Why Choose Dental Excellence: Dr. Brett Noorda for Dental Implants?
Dentist is a Fellow of the
International Congress of Oral Implantology (ICOI)
Start-to-Finish Dental Implant Care
Replacement Teeth That Can Last 35+ Years
Benefits of Dental Implants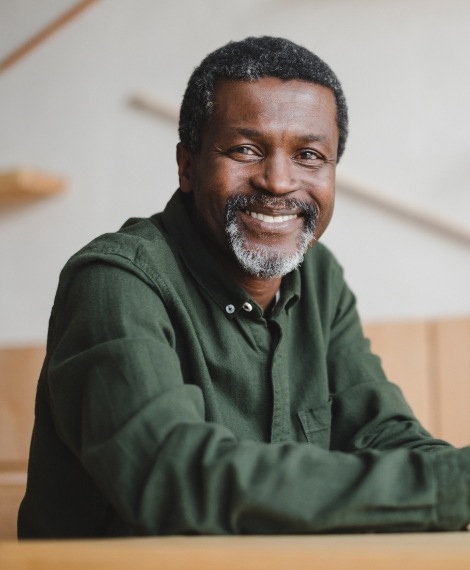 By choosing dental implants as your tooth replacement, you'll enjoy a wide range of advantages that bridges and dentures alone just can't deliver. Since implants recreate the entire structure of the lost tooth, they're able to essentially fulfill all of the functions of real teeth. Eventually, you might even forget which of your teeth are natural and which are implants! Let's explore some of the benefits of dental implants in Henderson that you can look forward to.
Day-to-Day Benefits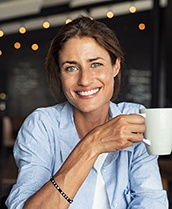 Enjoy a varied diet – Traditional dentures only restore about 20% of your chewing function and can cause patients discomfort or embarrassment by slipping. Implant-supported teeth, on the other hand, can replace 75% or more of healthy tooth function, allowing patients to eat a wide range of crunchy and chewy foods, such as fresh fruits and vegetables.
Drink your favorite beverages – Another drawback of conventional dentures is that their shape often warps when they're exposed to hot beverages like tea, coffee, or hot chocolate. Luckily, dental implants in Henderson should retain their shape at very temperature, so you can enjoy these drinks to your heart's content.
Smile confidently – The dental crown, bridge, or denture that Dr. Noorda places on top of your implants will look and feel completely natural. You'll feel confident sharing your smile in almost every personal and professional situation.
Health Benefits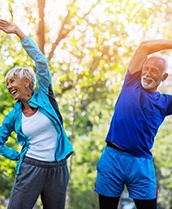 No irritated gums or sensitive teeth – Poorly fitting dentures can cause sores and irritation as they rub up against the gums. Dental bridges require two of your remaining teeth to be filed down, making them more sensitive over time. Since dental implants are self-supporting and firmly embedded in the jaw, they prevent both of these problems.
Healthier jawbone – The roots of your natural teeth keep your jawbone strong by stimulating it every time you bite or chew. After tooth loss, the bone starts to deteriorate. Dental implants are the only tooth replacement that brings back the roots, preventing your jawbone from weakening.
Decreased risk of certain medical conditions – Tooth loss has been linked to an increased risk for health conditions like heart disease and diabetes. Because dental implants function like real teeth, it's not a stretch to assume that they reduce these risks.
Long-Term Benefits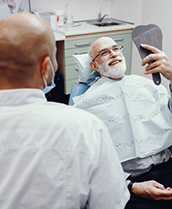 Lasting solution – Traditional tooth replacement options need to be repaired or replaced every five to seven years on average. Once your implant dentist in Henderson has placed your new pearly whites, you can expect them to last for several decades. In fact, most dental implant patients maintain their rebuilt smiles for the rest of their lives!
Lower dental bills – Bridges and dentures have a lower initial price than implants, but they'll actually cost you more in the long run. Not only will you have to get these prosthetics replaced frequently, but you'll also have to purchase specialized products like cleaning solutions and adhesives. Dental implants, in contrast, are a one-time investment that will end up paying for itself several times over.
Who Can Dental
Implants Help?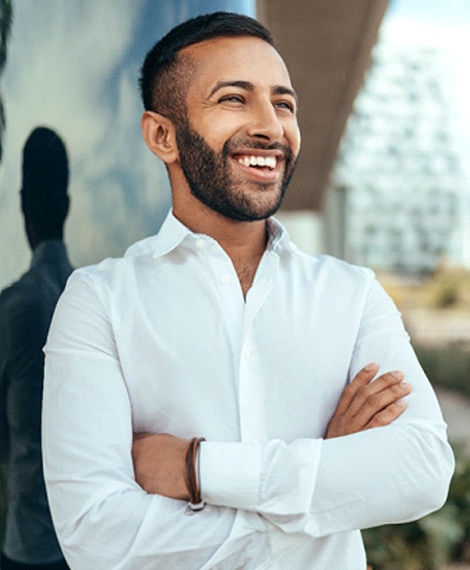 Dental implants in Henderson are a great tooth replacement solution for patients in all kinds of situations. Whether you're missing a single tooth, several consecutive teeth, or both arches, this customized treatment can be tailored to meet your unique needs and dental goals. Even if you're not a great candidate for dental implants right off-the-bat, our team at Dental Excellence will do what we can to help you get there.
Who is a Good Candidate for Dental Implants?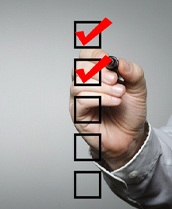 While many patients who see us concerning tooth loss situations are good candidates for dental implants, that's not always the case for everyone. Some situations may require preparatory procedures to help get your oral health back on the right track before you can successfully undergo implant surgery, while others may require collaboration with your primary care physician. Here are a few scenarios in which you may not be a good candidate for this procedure right away:
Jawbone erosion that prevents the implants from properly fusing with your bone.
Immunocompromising medical conditions, including diabetes, which need to be regulated before you may undergo treatment.
Gum disease that has compromised the health of the foundation of your dental implants.
Our team will work with you to plan any gum disease therapies, bone grafts, sinus lifts, or other procedures you may need before moving forward with dental implant surgery. After you're deemed a good candidate, we'll walk you through the steps that we'll take to restore your smile.
Missing One Tooth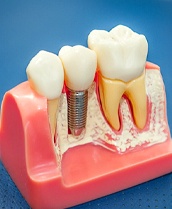 If you're only missing one tooth, your implant dentist in Henderson can place a single implant post in the gap. The post is then topped with a lifelike crown that looks, feels, and functions just like the rest of your natural smile.
Missing Multiple Teeth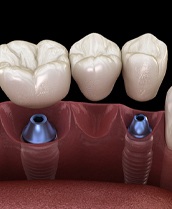 To replace several missing teeth in a row, we can install an implant on either end of the space in your smile. These posts are used to support a dental bridge. Unlike traditional bridges, implant-retained bridges avoid the need to place stress on your natural teeth because the posts can support themselves.
Missing All Teeth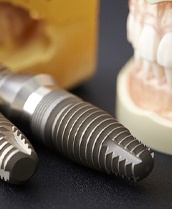 Using four to eight implants per jaw, we can solve the problem of total tooth loss by anchoring a full denture. Because of their unmatched stability, implant-retained dentures not only last much longer than their traditional counterparts, but they also avoid embarrassing and uncomfortable slippage.
Start-to-Finish Convenience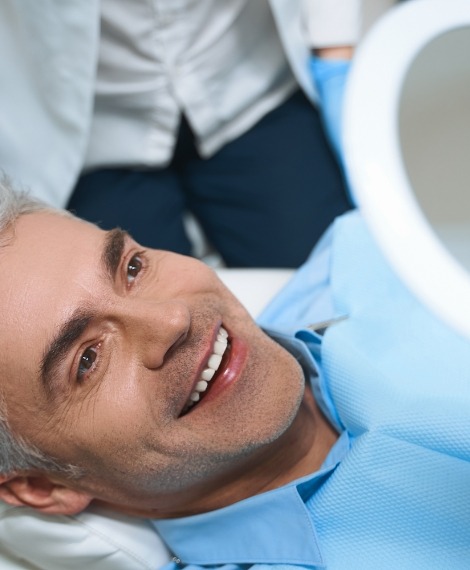 Many general dentists don't have the specialized training required to place dental implants. Instead, they have to refer their patients to an outside oral surgeon or periodontist. Because Dr. Noorda is a Fellow of the ICOI, though, he is more than qualified to perform every step of the treatment here in his own dental office! That way, you can rebuild your smile under one roof with the dental team you already know and trust.
Understanding the Cost of Dental Implants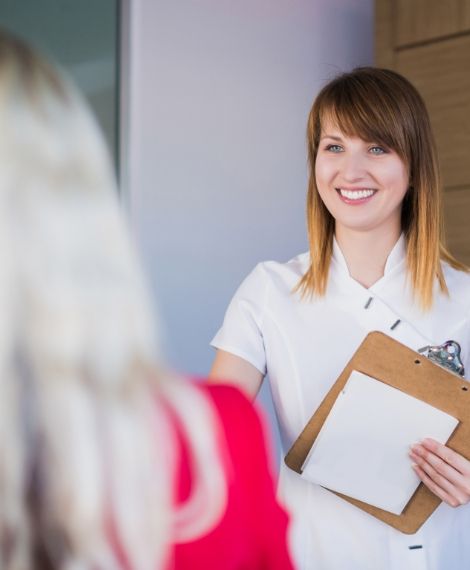 Every patient has different needs, so there is no fixed cost of getting dental implants. While implants typically have a higher cost upfront than traditional bridges or dentures, these restorations usually have to be replaced periodically. Implants, on the other hand, can last a lifetime with proper care, so they could actually save you money in the long run!
Unfortunately, the cost of the implant posts themselves and the surgical placement procedures are not typically covered by dental insurance plans. However, the majority of insurance providers do offer coverage for preparatory procedures like tooth extractions as well as the restorations. We are also happy to work with third-party medical and dental financiers like CareCredit to provide low- and no-interest payment plans to fit the cost of dental implant treatment into almost any patient's budget.
Learn More About the Cost of Dental Implants
Maintaining & Caring for Your Dental Implants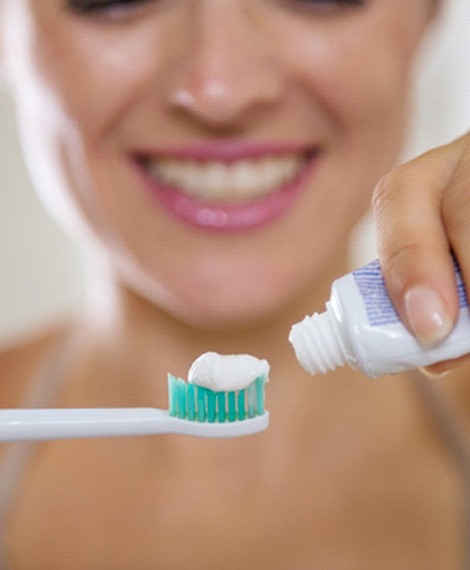 Dental implants are remarkably durable, with the potential to easily last for 30+ years. That said, they still need regular care in the same way that natural teeth do. After all, you'll want to protect the investment you made in your smile! By following these five simple tips, you can give your dental implants in Henderson the strong foundation they'll need to last a lifetime.
Make Oral Hygiene a Priority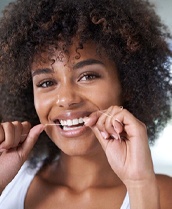 Unlike with traditional dental bridges and dentures, oral hygiene with dental implants is quite simple. It essentially involves the same steps you would take to keep natural teeth clean – brushing twice a day, flossing every night, and rinsing with mouthwash on a regular basis. Taking the time to keep your mouth clean will prevent bacteria from accumulating in your gums and jeopardizing your implants.
Eat a Healthy Diet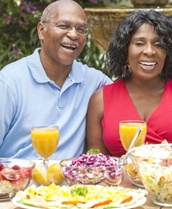 Maintaining a nutritious diet is another key component of dental implant care in Henderson. Luckily, dental implants make this incredibly easy because they restore almost all of the biting and chewing force you had with your original teeth. Eating lean meats and fresh fruits and vegetables should be no problem.
You should also be careful to only have sweets in moderation. There's nothing wrong with enjoying a bowl of ice cream from time to time, but overindulging in sugar increases your risk for gum disease and decay in your remaining teeth, both of which could threaten the success of your dental implants.
Break Bad Habits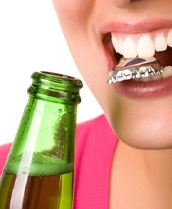 As strong as the titanium that makes up your implant is, it can still be damaged by bad oral habits. Chewing on pens or pencils, opening bottles with your teeth, and biting your fingernails can easily spell disaster for your dental implants. Additionally, we cannot recommend enough that you quit smoking before getting dental implants, and especially after the surgery. Tobacco interferes with the osseointegration process, which may cause your implants to fail.
Protect Your Dental Implants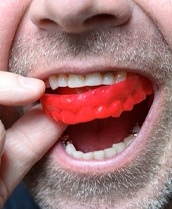 Just as you would wear a helmet while playing contact sports to protect your head, you should also protect your smile. As a trained implant dentist in Henderson, Dr. Noorda can help by making you a custom mouthguard. This comfortable tray sits over your teeth to shield them form injury. On a similar note, you should also ask us about a nightguard if you have a teeth grinding habit. Long-term grinding and clenching can wear down or even fracture your implant restorations.
Schedule Regular Dental Checkups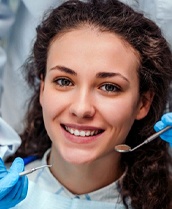 Even patients with dental implants still require routine checkups and cleanings every six months. Although dental implants cannot become decayed, infection or damage in the surrounding teeth or gums can result in serious problems for the implants. By visiting us twice a year, Dr. Noorda can make sure your implants are still in great condition. If he spots any signs of trouble, he can treat them before any major issues arise.
Dental Implant Frequently Asked Questions
Before beginning any major procedure like dental implant-supported tooth replacement, we know our patients will likely have a lot of questions. We will be happy to answer your questions during a consultation or over the phone, so please don't hesitate to reach out to our caring dentist and team for assistance at any time. We're here to help. On this page, you'll find many of the questions we hear most often from our patients who are preparing for dental implant tooth replacement procedures.
Can dental implants help my denture fit better?
Absolutely. Even the most well-fitted quality traditional partials and full dentures can only restore about 20% of healthy chewing function. This significantly limits diet. It is also uncomfortable for many patients who struggle to adjust to speaking and smiling with a denture that doesn't feel natural. Implant-supported partial and full dentures look, feel, and function much more like healthy, natural smiles. Additionally, implant-supported dentures restore 70% or more of natural chewing function. That means you can consume all of your favorite foods with complete confidence.
What technology do you use to place implants?
Our fully digital dental office makes your dental implant placement and restoration comfortable, fast, and effective. We begin by using full face digital x-rays during the treatment planning process to ensure precise placement of your dental implant posts for optimal success. Once it's time to create your custom restorations, we use digital impressions to provide precise plans that lead to better looking and feeling replacement teeth. We can also utilize our CEREC same day dental restoration system to create dental crowns and bridges right away.
Learn More About Dental Implant Technology
What training does Dr. Noorda have?
In addition to completing his doctoral studies in dentistry, Dr. Noorda has completed numerous advanced training programs. That includes training in the safe and successful surgical placement of dental implants. Additionally, Dr. Noorda is certified in basic life support and advanced cardiac life support as well as intravenous (IV) sedation.
How can I make dental implants affordable?
We know it can be frustrating for patients that the cost of dental implants is often not covered by their dental insurance. Our team is hopeful that more dental insurers will begin offering this coverage in the coming years. In the meantime, we can help you fit the cost of implants into your budget. The main way we help is by billing for the cost of the procedure in sections.
We don't complete the entire implant placement and restoration process in a single visit, and you won't need to pay for the entire cost up front. Additionally, while your insurance provider will not likely cover the cost of the dental implants or their placement, insurers do usually cover part of the cost of your restorations as well as other services like tooth extractions or dental sedation.
We will maximize this coverage to help patients offset the costs of treatment. If your employer offers flexible spending accounts (FSAs) or health savings accounts (HSAs), these funds can often be used for the price of treatments. Finally, we are happy to work with CareCredit and other third-party financiers to provide low- and no-interest payment plans.