Dental Implants – Henderson, NV
The Most Modern Method of Tooth Replacement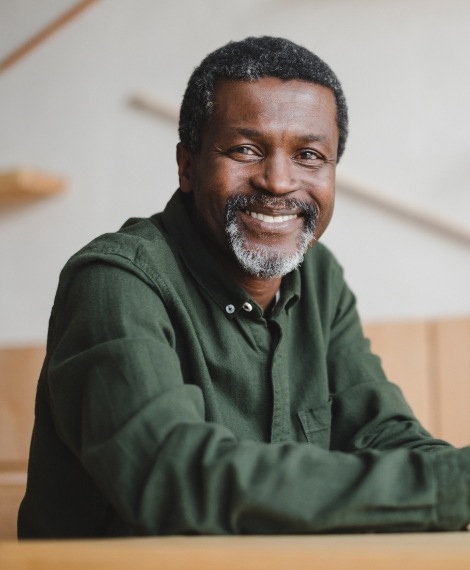 Today, dental implants have become a more popular choice than ever for replacing missing teeth or allowing patients to get rid of an unsatisfying denture – and for good reason. Dental implants offer patients valuable health and aesthetic-minded benefits, as well as the durability and lifelike quality needed to eat what you want, speak clearly, and smile with confidence. At Dental Excellence, Dr. Brett Noorda has the advanced skill and exceptional levels of experience needed to create incredible results for patients. Dr. Noorda has undergone extensive continuing education and has earned a Fellowship from the elite ICOI (International Congress of Oral Implantologists). If you're interested in dental implants in Henderson, contact our office today to schedule a consultation.
Benefits of Dental Implants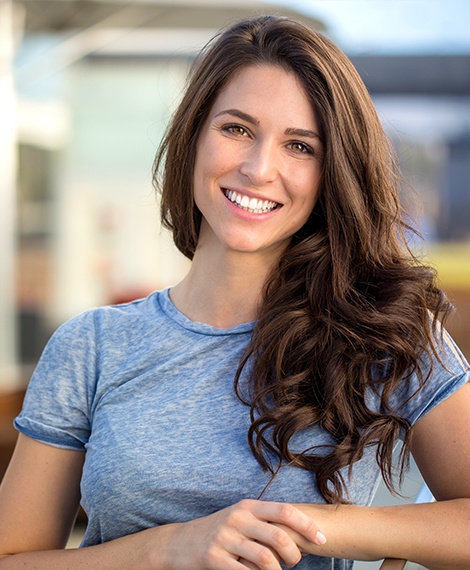 Patients who choose dental implants will experience a wide variety of benefits, including:
Stability – Removable dentures only restore about 20% of chewing function and can cause patients discomfort by slipping. Implant-supported dentures can replace 75% or more of healthy tooth function, allowing patients to eat a wide range of foods and speak clearly without worrying about shifting dentures.
Longevity – Traditional tooth replacement options need to be repaired or replaced every five to seven years. An implant-supported dental restoration can last two or more decades before they need to be repaired or replaced. Most people keep their implant-retained tooth replacement for a lifetime.
Cosmetic superiority – In addition to functioning more like natural, healthy tooth structure, an implant-supported dental prosthetic will look more like a healthy smile. That means you'll feel confident sharing your smile in almost every personal and professional situation.
Indications for Dental Implants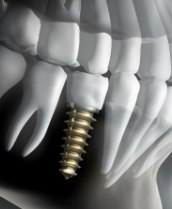 In order to replace a single tooth, several, or a full row of teeth, dental implant-supported restorations deliver flawless results that last. If we determine you're a good candidate for an implant-retained dental restoration, we will need to create a treatment plan that is specifically catered to your needs. Below, we'll review some of the typical indications for single, multiple, and full tooth replacement plans.
Missing Single Tooth
If you're only missing one tooth, your dentist in Henderson can place a single implant post in the gap. The post is then topped with a lifelike crown that looks, feels, and functions just like the rest of your natural smile.
Missing Multiple Teeth
To replace several missing teeth in a row, we can install an implant on either end of the space in your smile. These posts are used to support a dental bridge. Unlike traditional bridges, implant-retained bridges avoid the need to place stress on your natural teeth because the posts can support themselves.
Missing All Teeth
Using four to eight implants per jaw, we can solve the problem of total tooth loss by anchoring a full denture. Because of their unmatched stability, implant-retained dentures not only last much longer than their traditional counterparts, but they also avoid embarrassing and uncomfortable slippage.
Start-to-Finish Dental Implant Treatment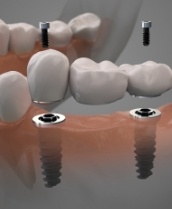 Many general dentists don't have the specialized training required to place dental implants. Instead, they have to refer their patients to an outside oral surgeon or periodontist. Because Dr. Noorda is a Fellow of the ICOI, though, he is more than qualified to perform every step of the treatment here in his own office! You can rebuild your smile under one roof with the dental team you already know and trust.
Understanding the Cost of Dental Implants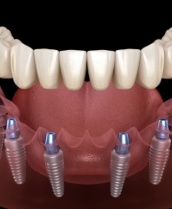 Every patient has different needs, so there is no fixed cost of getting dental implants. While implants typically have a higher cost upfront than traditional bridges or dentures, these restorations usually have to be replaced periodically. Implants, on the other hand, can last a lifetime with proper care, so they could actually save you money in the long run!
Unfortunately, the cost of the implant posts themselves and the surgical placement procedures are not typically covered by dental insurance plans. However, the majority of insurance providers do offer coverage for preparatory procedures like tooth extractions as well as the restorations. We are also happy to work with third-party medical and dental financiers like CareCredit to provide low- and no-interest payment plans to fit the cost of dental implant treatment into almost any patient's budget.
Learn More About the Cost of Dental Implants
Dental Implant FAQs
Before beginning any major procedure like dental implant-supported tooth replacement, we know our patients will likely have a lot of questions. We will be happy to answer your questions during a consultation or over the phone, so please don't hesitate to reach out to our caring dentist and team for assistance at any time. We're here to help. On this page, you'll find many of the questions we hear most often from our patients who are preparing for dental implant tooth replacement procedures.
Can Dental Implants Help My Denture Fit Better?
Absolutely. Even the most well-fitted quality traditional partials and full dentures can only restore about 20% of healthy chewing function. This significantly limits diet. It is also uncomfortable for many patients who struggle to adjust to speaking and smiling with a denture that doesn't feel natural. Implant-supported partial and full dentures look, feel, and function much more like healthy, natural smiles. Additionally, implant-supported dentures restore 70% or more of natural chewing function. That means you can consume all of your favorite foods with complete confidence.
What Technology Do You Use?
Our fully digital dental office makes your dental implant placement and restoration comfortable, fast, and effective. We begin by using full face digital x-rays during the treatment planning process to ensure precise placement of your dental implant posts for optimal success. Once it's time to create your custom restorations, we use digital impressions to provide precise plans that lead to better looking and feeling replacement teeth. We can also utilize our CEREC same day dental restoration system to create dental crowns and bridges right away.
Learn More About Dental Implant Technology
What Training Does Dr. Noorda Have?
In addition to completing his doctoral studies in dentistry, Dr. Noorda has completed numerous advanced training programs. That includes training in the safe and successful surgical placement of dental implants. Additionally, Dr. Noorda is certified in basic life support and advanced cardiac life support as well as intravenous (IV) sedation.
How Can I Make Dental Implants Affordable?
We know it can be frustrating for patients that the cost of dental implants is often not covered by their dental insurance. Our team is hopeful that more dental insurers will begin offering this coverage in the coming years. In the meantime, we can help you fit the cost of implants into your budget. The main way we help is by billing for the cost of the procedure in sections. We don't complete the entire implant placement and restoration process in a single visit, and you won't need to pay for the entire cost up front. Additionally, while your insurance provider will not likely cover the cost of the dental implants or their placement, insurers do usually cover part of the cost of your replacement tooth or teeth as well as other services like tooth extractions or dental sedation. We will maximize this coverage to help patients offset the costs of treatment. If your employer offers flexible spending accounts (FSAs) or health savings accounts (HSAs), these funds can often be used for the price of treatments. Finally, we are happy to work with CareCredit and other third-party financiers to provide low- and no-interest payment plans.