Emergency Dentistry – Henderson, NV
Receive Trusted, Pain-Relieving Care When You Need It
If you find yourself in the midst of a dental emergency or are experiencing any out-of-the-ordinary symptoms that are making you worry about the status of your oral health, don't hesitate to call our dental office. Our friendly staff will schedule an appointment for emergency dentistry in our Henderson, NV dental office as soon as possible and offer over-the-phone first-aid advice to minimize any risk of sustaining additional oral damage.
Why Choose Dental Excellence: Dr. Brett Noorda for Emergency Dentistry?
We Accept Dental Insurance
Sedation Dentistry Available
Modern, Clean, & Comfortable Dental Office
Common Dental Emergencies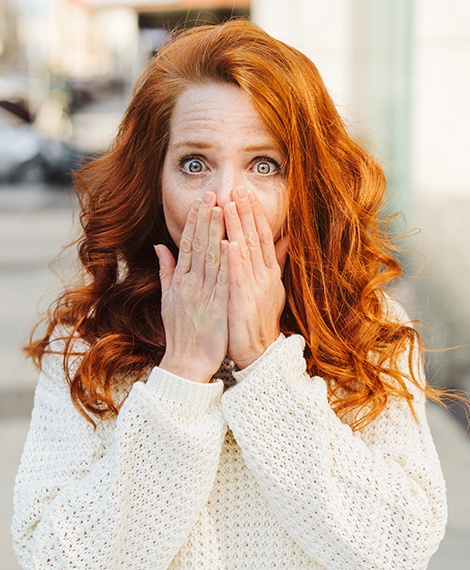 Dental emergencies always happen at the most unexpected and inconvenient times, which is why for many people, it's so hard to think clearly and act quickly to address them. That's why we recommend having our number pre-programmed into your phone so we can help guide you through the situation. Below, we've included some helpful tips and tricks to handle the most common dental emergencies until you're able to reach our dental office.
Toothaches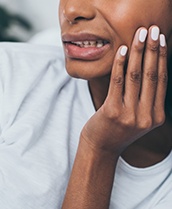 Toothaches are often a sign of an infection brewing beneath the enamel of your tooth. To help with the pain, you can take an over-the-counter pain medication, like ibuprofen. For swelling, you can place a cold compress on your cheek for 10 minutes on, 10 minutes off.
Chipped/Broken Tooth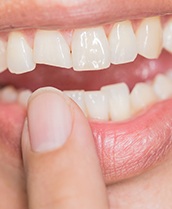 If you're able to find your broken-off tooth, pick it up and rinse it under a cool stream of water to wash away any dirt or debris. If the damage has created a jagged edge, you can place a piece of orthodontic wax over the area to keep it from irritating or rubbing against the inside of your cheeks or lips.
Knocked-Out Tooth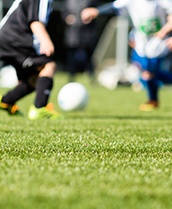 In this situation, time is of the essence, so immediately retrieve your tooth, being sure to only handle it by the biting surface, and gently rinse it under water. To keep the tooth viable, store it in a sealable container of salt water or milk and bring it to your appointment with you.
Lost Filling/Crown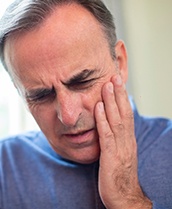 If you're able to find your filling or crown, pick it up and rinse it off. You can temporarily place it back on your tooth using a dab of toothpaste of denture adhesive; however, it's important to get it professionally repaired or replaced to prevent an infection from developing.
Support: Please replace the existing "Preventing Dental Emergencies" section with the following. Thanks!
Keys to Preventing Dental Emergencies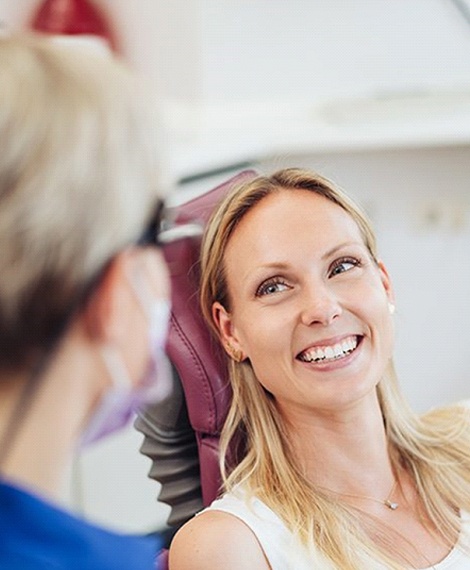 Even though it's impossible to completely prevent dental emergencies in Henderson from ever occurring again, it's surprisingly easy to reduce your risk. Sudden accidents and injuries might be unavoidable, but the vast majority of dental emergencies can be avoided as long as you take proper precautions. Let's take a look at five simple tips that can drastically lower your chances of experiencing a dental emergency.
Visit Our Dental Office Regularly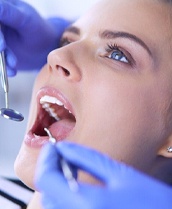 Tooth decay, gum disease, and other oral health problems could turn into dental emergencies if they're left untreated. That's why seeing our team twice a year for a checkup and cleaning is crucial. Dr. Noorda will have the opportunity to thoroughly examine your teeth, gums, existing dental work, and oral anatomy as a whole. If he finds an issue that could potentially grow into an emergency, he'll plan to have it treated well before it reaches that point.
Practice Good Oral Hygiene Habits at Home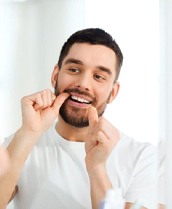 Our hygiene team will professionally clean your teeth during your regular appointments, but you still need to do your part in between these visits. Maintaining a daily oral hygiene routine helps prevent plaque and tartar from building up on your teeth and gums and contributing to gum disease and tooth decay. To keep your teeth clean, healthy, and strong, be sure to:
Brush your teeth twice a day for two minutes each time.
Use fluoridated toothpaste.
Remember to brush the insides, outsides, and chewing surfaces of your teeth.
Floss at least once each day.
Rinse with an antibacterial mouthwash once daily.
Maintain a Nutritious Diet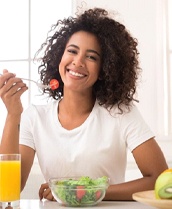 The foods and beverages you consume in your day-to-day life impact your oral health more than you might have realized. For example, if you frequently snack on potato chips or chocolate bars, you have a higher risk of developing tooth decay. Harmful bacteria in the mouth love feeding on sugars and starches, and when they do, they create an acidic waste product that damages tooth enamel and leads to cavities. Try to enjoy foods like these in moderation if you want to avoid having to visit our emergency dental office in Henderson. Make sure your diet also contains nutrient-rich fruits and vegetables that help to keep your smile in great condition.
Wear a Mouthguard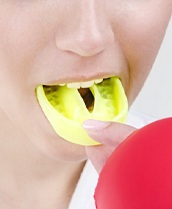 When playing sports like football or basketball, accidents can happen all too easily, resulting in fractured or even knocked-out teeth. Wearing an athletic mouthguard can cushion the impact of such injuries, decreasing the chances of a dental emergency. It's also a good idea to wear a mouthguard if you clench or grind your teeth at night, as it can protect your teeth from wear and tear over time. In both cases, it's better to choose a mouthguard that is custom-made by a dentist rather than a store-bought product that isn't designed with your comfort in mind.
Use Tools, Not Your Teeth, to Open Packaging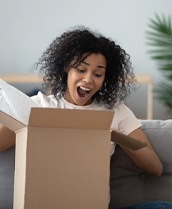 If you're struggling to open a package or a bag of chips, it can be tempting to simply tear it open with your teeth. However, one wrong move and you could end up with a cracked or chipped tooth! Although your teeth are strong, they were meant for eating food, not opening packaging. Safeguard your smile by reaching for the scissors or knife instead.
Understanding the Cost of Emergency Dentistry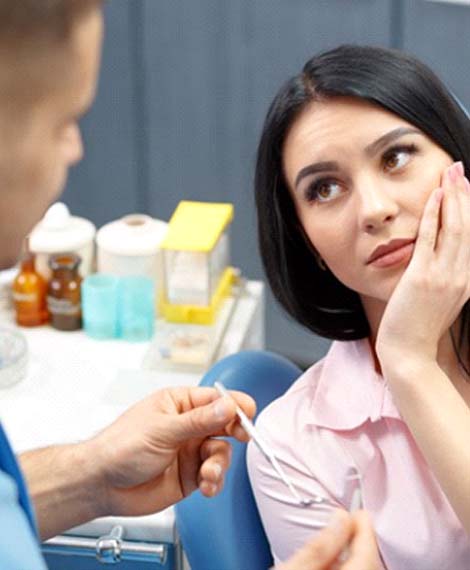 The price of the emergency dental treatment that you receive will depend on our diagnosis during your examination. Before we begin any procedures to restore your oral health, we'll walk through all of your options with you, including their prices. If you have any questions about dental insurance coverage or receiving additional financing, we can help you navigate that as well. To avoid the need for costly and invasive treatments, it's a good idea to visit us sooner rather than later, so we can prevent the issue from becoming more serious.
Remember: Every Dental Emergency Is Different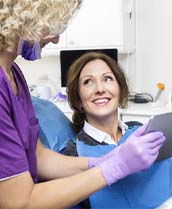 Dental emergencies come in all sorts of shapes and sizes, from a slightly chipped tooth to one that is completely knocked out. Even something as seemingly straightforward as a minor toothache might require one of many possible procedures to treat, such as a filling, dental crown, or root canal therapy. As such, the cost of emergency dentistry in Henderson isn't set in stone, and it's impossible for our team to give you an accurate estimate until Dr. Noorda has evaluated your specific circumstances. At that point, we'll go over your recommended treatment options as well as their pricing information before performing any procedures. That way, you won't be faced with any unpleasant surprises when it comes to cost.
Does My Dental Insurance Cover Emergency Dental Care?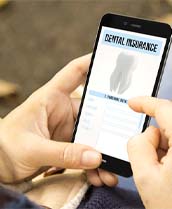 Although dental insurance plans vary greatly from one person to the next, most of them provide some level of coverage for emergency care. For example, it's not uncommon for your plan to cover one emergency exam per year, or for many procedures associated with hurting teeth (crowns, root canals, etc.) to be covered at 50-80%. Our practice is in-network with a variety of leading insurance plans, and we'll handle all of the paperwork to make the whole process easier for you.
Other Options for Making Dental Emergencies Affordable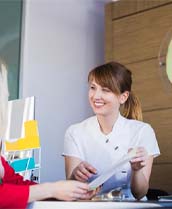 If you don't have insurance, don't worry! We offer two other ways to help you save on urgent dental care:
CareCredit and Lending Club – We've partnered with these third-party financing companies, which allow qualified patients to break up their treatment costs into budget-friendly chunks. This makes your care more manageable, and these plans often have little to no interest attached!
Dental discount program – As an alternative to regular insurance, patients can sign up for our in-house discount program . In exchange for a low annual fee, all of your preventive care is covered, and you also save on the vast majority of procedures we offer. This includes treatments used for emergencies, as well as cosmetic dentistry and other services that insurance doesn't cover.
How Caring for Your Smile Can Save You Money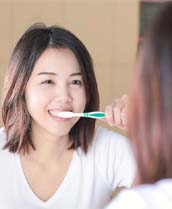 Of course, the best way to reduce your emergency dental care costs is to prevent the emergency from occurring in the first place! While that's not possible 100% of the time, you can minimize your risk of painful oral problems by maintaining a daily routine of brushing and flossing. You should also make sure to see Dr. Noorda every six months for a checkup. During these visits, he might find a minor cavity or other issue in your tooth long before you would have noticed it. He could then treat it before it worsens to the point of becoming an emergency, saving you time as well as money.