All-On-4 Dental Implants – Henderson, NV
Restored Smiles with Fewer Dental Implants
Want the same great results as others who've regained their confidence with dental implants? If you've learned you lack the necessary jawbone density to adequately support these titanium posts, you might feel as if there is no other option than traditional prosthetics. However, Dr. Brett Noorda is pleased to provide All-On-4 dental implants in Henderson for individuals suffering from significant tooth loss. Using only four dental implants, he can easily recreate a healthy, beautiful smile that can last just as long as regular implant prosthetics. Contact us today to discover how you can get started.
How Do All-On-4 Dental Implants Work?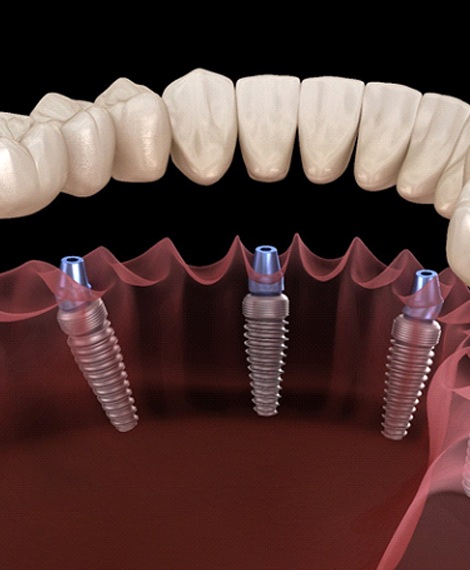 All-On-4 uses only four dental implants to support a full denture. Unlike traditional implants that often take between four and six posts, All-On-4 allows our implant dentist in Henderson to pinpoint the densest areas of the jawbone and readily place each post for maximum support.
The two posterior posts are placed toward the back of the mouth at a 45-degree angle while the other two are implanted toward the front of the mouth (anterior) to create a stable and balanced foundation.
Once they're in place, a customized removable or permanent denture will be secured to create a fully functional smile.
Am I a Candidate for All-On-4 Dental Implants?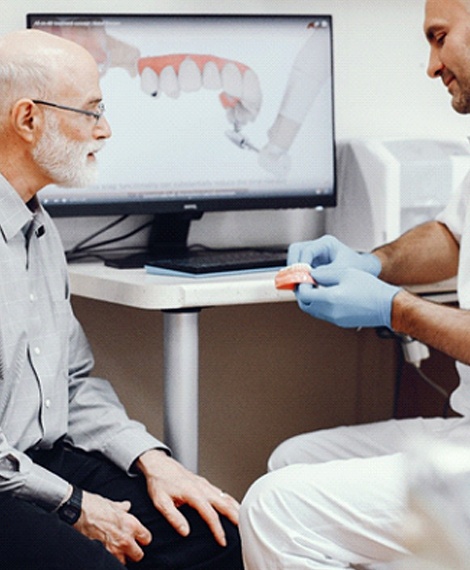 Individuals who lack jawbone density may be ineligible for traditional dental implants in Henderson; however, they are prime candidates for All-On-4. But it is important that you be in good general overall health, as autoimmune disorders and severe chronic health conditions can pose a risk to the success of your implant placement. If osseointegration does not occur because of a weakened immune system, the implants can fail.
We will examine your oral cavity and discuss your medical history to ensure you can undergo minor oral surgery and prepare for swift and successful treatment.
Benefits of All-On-4 Dental Implants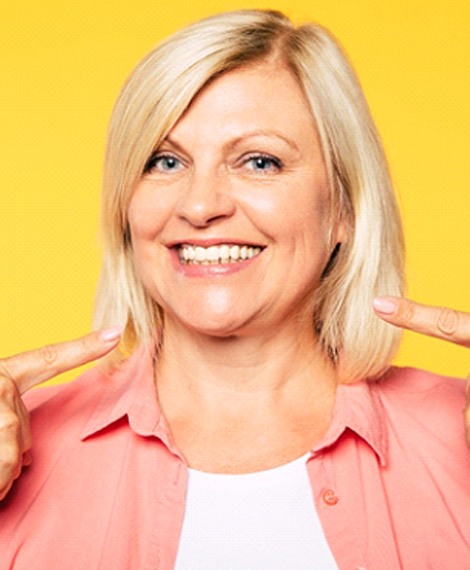 Many unique benefits come with All-On-4 implants, some of which include:
A greater bite force and chewing power that allows you to eat your favorite foods
Improved confidence because of your more beautiful aesthetic
A younger-looking appearance because of how the implants fill in the sagging areas of your facial structure
Lowered risk of systemic issues commonly linked to tooth loss (i.e., osteoporosis, diabetes, etc.)
Continuous stimulation of the jawbone to prevent facial collapse
Dental implants that can last 30 years or longer with proper care
All-On-4 vs. Traditional Implant Dentures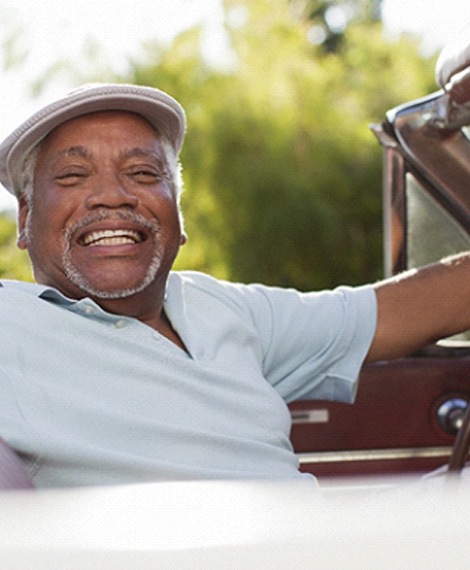 - Diane G., San Francisco, CA
I love love love being a patient of Dr. Noorda's! I am not a good patient, as at age 19 my teeth and jaw were badly injured in an auto accident, and my face is very sensitive to pain now. Dr. Noorda is excellent at getting me to relax in the chair. His explanations are careful, thoughtful, and clear to me. Dr. Noorda has performed several surgeries on me. I can't imagine going anywhere else for dental care.
Regular dental implants and All-On-4 may seem like the same type of treatment, but there are some differences between the two that make the latter an ideal option for many, such as:
With All-On-4, only four dental implant posts are needed, as opposed to the 4-6 required for traditional implant dentures
Bone grafting is not necessary with All-On-4, which helps to cut down on costs and recovery time
All-On-4 is usually much cheaper than traditional dental implants because there are fewer posts surgically put into place
There is a high probability that patients can receive teeth the same day as All-On-4 surgery instead of waiting months after undergoing traditional dental implant placement