Teeth Whitening – Henderson, NV
Safe & Fast Teeth Whitening Treatments
The easiest way to improve any smile is to make it whiter and brighter. We offer two effective ways to erase stains and discolorations: Zoom! in-office teeth whitening and our kits for professional take-home teeth whitening in Henderson, NV.
Why Choose Dental Excellence: Dr. Brett Noorda for Teeth Whitening?
Convenient Take-Home Teeth Whitening
Fast In-Office Teeth Whitening Treatment
Experienced Cosmetic Dentist
One-Hour Zoom! Teeth Whitening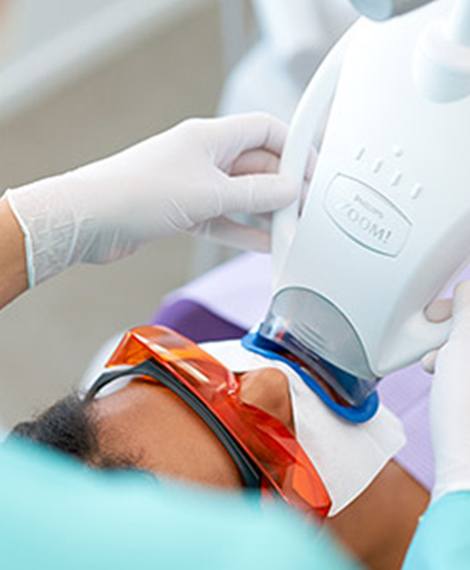 Zoom! is an aptly named, in-office smile whitening system. A special light activates a powerful, yet gentle bleaching gel to provide fast and effective whitening of teeth stained by food, beverages, the natural aging process, and some medications. Zoom! whitening takes about an hour, and the results can last years when properly maintained. All Zoom! treatments include a take-home kit for as-needed touchups, making it easy to maintain your smile's brilliance at home.
Take-Home Teeth Whitening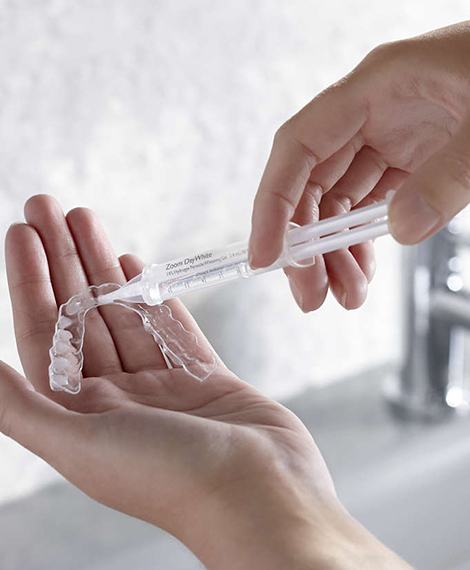 If you prefer gradual results, our at-home teeth whitening kit offers a safe, easy, and effective way to get your smile its whitest and brightest. You'll use a gentle whitening gel placed in trays custom-made for your mouth. Home whitening lets you control when and how often you whiten. After one short appointment in our Henderson, NV dental office to create your trays, you'll use your take-home teeth whitening system for an hour or two each day until you achieve your desired tooth shade. Maximum results are often achieved in as few as two weeks.