Periodontal Disease Treatment – Henderson, NV
Prevent Harmful Oral Bacteria
According to the Centers for Disease Control and Prevention, gum disease is one of the top three oral health problems that impacts the population, affecting one out of every two adults in the United States. There are two stages to the condition, gingivitis (early stage) and periodontitis (advanced stage). Our goal at Dental Excellence: Dr. Brett Noorda is to diagnose gum health concerns and provide periodontal disease treatment in our Henderson, NV dnetal office as soon as possible, before it has a chance to wreak permanent havoc on your smile.
Why Choose Dental Excellence: Dr. Brett Noorda for Periodontal Disease Treatment?
Gentle, Experienced & Caring Hygienests
Over 1400 Hours of Continuing Education
Relax (& Often) Sleep During Treatment
Scaling & Root Planing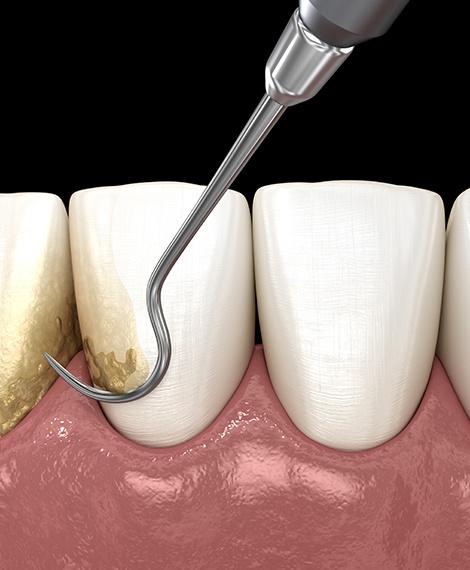 Scaling and root planing is a two-step process that's also commonly referred to as a deep cleaning. It typically takes place over the course of one appointment. During the first, plaque and tartar are removed from the surface of your teeth, even below the gumline. This will reduce the number of harmful oral bacteria in your mouth. Then we'll smooth out the roots of your teeth, which will allow your gums to healthily reattach and provide the area with necessary protection.
Antibiotic Therapy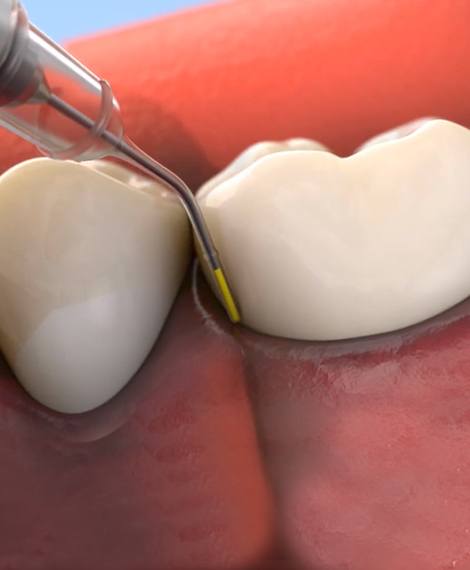 Gum disease is a bacterial infection that affects the foundation of your smile, your oral tissues. In conjunction with scaling and root planing, we may also recommend antibiotic therapy to help minimize the prevalence of harmful oral bacteria. We may prescribe the antibiotics in the form of a pill or a mouthwash to help minimize the symptoms your gum disease is causing and reverse the condition, but typically we place the antibiotics directly into the infected sites for more direct effect.