Awards & Recognition – Henderson, NV
Always Advancing & Sharpening Our Dental Skills
Wouldn't you want to see a dentist who didn't let their education and skills slowly expire as the dental world advanced? Dr. Brett Noorda understands that in order to provide his patients with high-quality care, he needs to continue his education and keep up with the latest advances in his field. That's why he uses the most advanced dental technology in his dental office and continues to earn certifications that allow him to offer a wide range of services.
Dr. Noorda – A Master
in Sedation Dentistry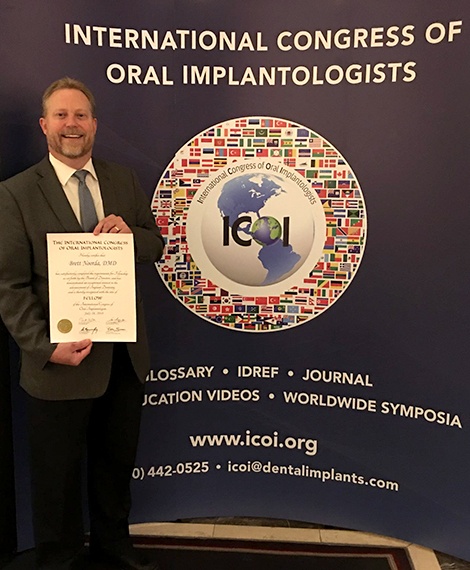 Dr. Brett Noorda has been recognized by the American Dental Society of Anesthesiology as a Master in the College of Sedation in Dentistry. This achievement required many hours of additional Continuing Education beyond those needed to become a certified Sedation provider, and also required passing the extensive Master Exam.