Full Arch Replacements – Henderson, NV
Effectively Restore Your Entire Arch of Missing Teeth
Have you lost all of your teeth? Although traditional dentures may be a trustworthy and lifelike solution for renewing your smile, they can sometimes have complications like slipping off at inconvenient times. For a more stable option for both your bite and appearance, you might consider getting full arch replacements in Henderson! By combining a dental bridge and implants, you'll be able to enjoy completely stable and natural-feeling results for renewing your smile without the discomfort that often comes from traditional methods. Keep reading to learn more or call us today to schedule an initial consultation.
Why Choose Dental Excellence: Dr. Brett Noorda for Full Arch Replacements?
Entire Process Completed In-House
Highly Experienced & Passionate Dentist
Offers Sedation Dentistry for Optimal Comfort
What Are Full Arch Replacements?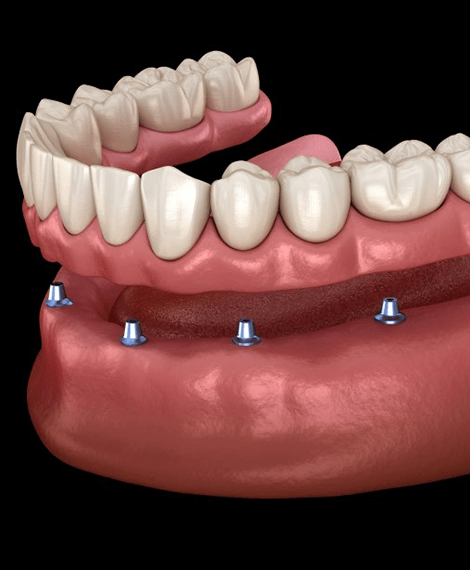 Full arch replacements involve using dental implants and fixed bridges to offer a long-lasting, stable, and immovable solution for restoring your bite. Our team will use the minimum number of titanium posts necessary to effectively support the maximum number of pearly whites to complete your upper and/or lower jaw. Not only will this method offer lifelike results, but it'll provide optimal comfort and stability that you simply won't find with removable dentures.
The Full Arch Replacement Process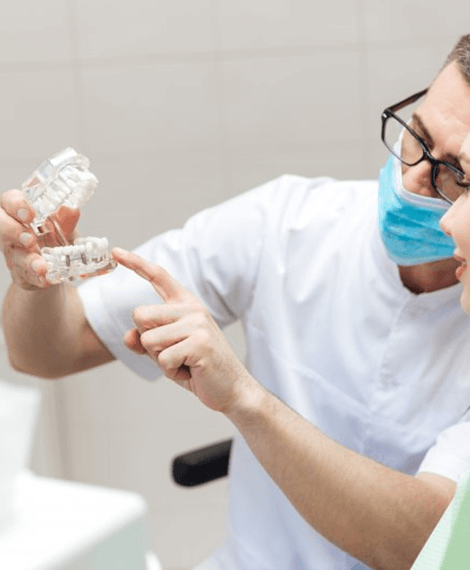 After we've determined that you're eligible for the treatment, we can start by numbing your mouth completely with local anesthetics. We'll then move forward to surgically embedding about five dental implants in your jawbone and then suture your gums closed around them so they can recover over the next few months. Once they've fused with your bone tissue properly, they'll provide the foundation needed to support your bridge.
Am I a Candidate for Full Arch Replacements?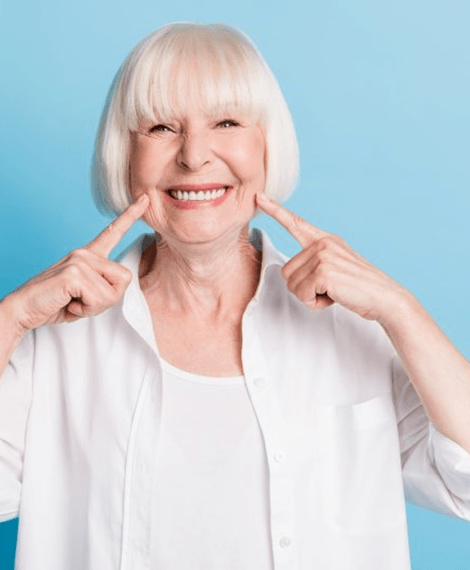 Nearly every patient who's missing all of their teeth can be eligible for full arch replacements. However, we'll need to ensure that your mouth can offer the necessary foundation for dental implants. In most cases, you'll likely be a good candidate if you:
Have sufficient bone tissue to support implants
Don't smoke or chew tobacco products
Are free of any oral or overall health issues that could risk implant failure
Want a more reliable and stable solution for restoring your smile than traditional dentures
Even if you aren't currently eligible for full arch replacements, we can offer preliminary treatments like bone grafting and periodontal therapy to get you ready for the procedure.
Benefits of Combining a Bridge & Dental Implants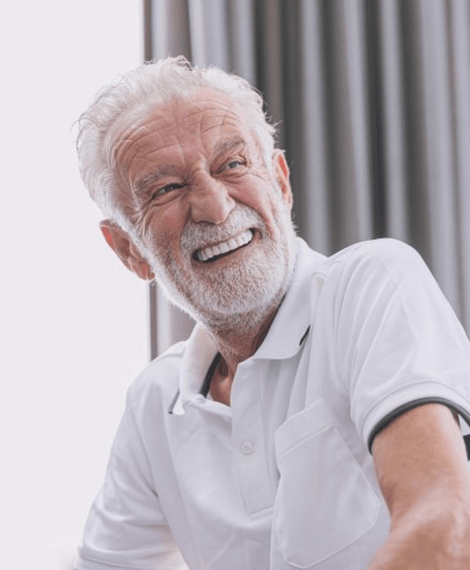 Using a fixed bridge and dental implants has several advantages over removable dentures, such as:
Non-removable tooth replacements that don't require adhesives to remain in place
Optimal comfort and security for stress-free restorations
Preserve jawbone health and a more youthful facial shape
Improved chewing ability and expanded diet
Longer-lasting solution that can go for several decades to a lifetime with proper care