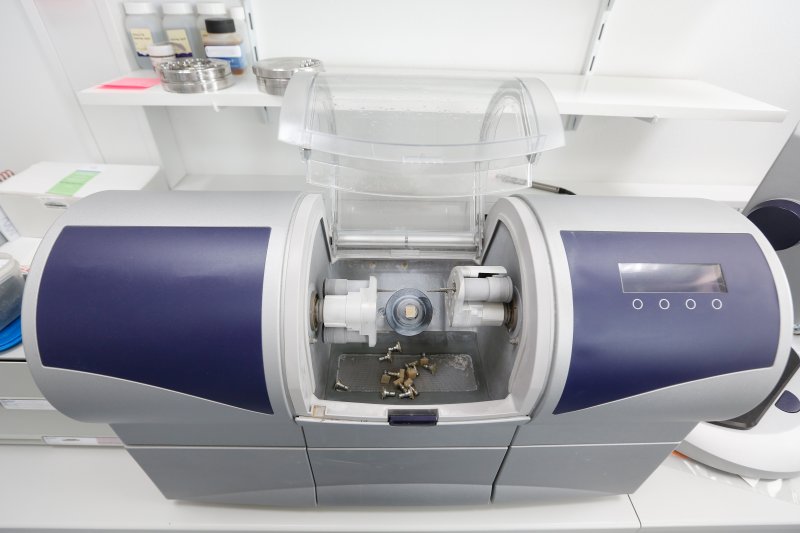 Whether you need to prevent a current tooth from cracking further, hide major cosmetic chips and cracks in your smile, or receive a root canal, dental crowns have proven to be extremely effective in dentistry. However, they also tend to take a long time to create due to the high level of personalization they receive. Thanks to modern dental technology, getting a new crown is easier and faster than ever! Learn how CEREC same day crowns in Henderson work from a dentist and exactly how long you'll need to wait to receive one.
Do I Need to Wait Long to Receive Same Day Crowns?
Dentists who provide CEREC crowns can confidently say that these restorations take substantially less time overall compared to traditional crowns. The total process takes about two hours, which means it can be completed in just one dental appointment.
To accomplish this, dentists use a dedicated milling machine, which relies on digital impressions captured of your existing tooth. The machine is so precise and advanced that it can carefully shape and cut a single block of dental ceramic into a crown. Since the chamber the crown is fabricated in is clear, you can even view the process for yourself!
How Does This Process Compare to Traditional Crowns?
Traditionally, a patient needs to bite down into a gray impression material so that a mold can be created and sent to a dental lab. Since dental labs often design and fabricate restorations for many dentists in the area, a crown can take a long time to receive. In fact, crowns typically take as long as two weeks to place as a result, making CEREC crowns far more convenient of a process.
On top of that, you won't have to wear a temporary crown while you wait for the permanent restoration to be made. This also saves you an additional trip to the office to have the crown placed! With that said, most dental offices will allow you to leave the practice while the restoration is being created since it does take a few hours to design.
Will a CEREC Crown Last as Long?
CEREC crowns are made to last just as long as crowns made using the traditional method, so you can have confidence in their strength and longevity despite how quickly they can be made. Furthermore, CEREC crowns are always made from lifelike porcelain, ensuring your smile continues looking natural following the placement of the crown. With regular care, they can last 10 years and even longer!
Still not sure if CEREC crowns are right for you? Give a dentist a call today to see CEREC in Henderson for yourself!
About the Author
As a CEREC dentist, Dr. Brett Noorda is dedicated to making the process of receiving dental crowns as easy and convenient as possible for patients. Thanks to hundreds of hours of continuing education following his formal dental schooling, he's able to bring modern dentistry directly to Henderson and those in nearby communities. To schedule an appointment, you can contact him through his website.