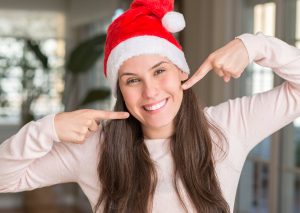 It's the winter holiday season once again! Have you finished buying gifts for all your family and friends? If you are busy getting ready for this month's festivities, scheduling an appointment with your dentist in Henderson is probably not at the top of your to-do list. However, if it's been six months or more since your last trip to the dental office, you shouldn't wait to arrange your next checkup. Skipping a dental cleaning can lead to all sorts of trouble for your teeth. Want to know more? Keep reading below to learn why preventive oral care really is the gift that keeps on giving.
The Risks of Skipping a Dental Checkup
Skipping a dental checkup may not seem like a big deal. However, if minor issues are allowed to go untreated, they can quickly worsen and grow into major problems! That is why the American Dental Association recommends individuals visit a dentist every six months for a dental exam and cleaning. Pushing off routine preventive oral care can increase the risk of:
Tooth Decay – Only a dental professional with special tools can remove cavity-causing plaque and tartar build-up.
Gum Disease – Gum disease can often be reversed, but only if it is detected in the early stages. Infections of the gums can be difficult to notice on your own at home.
Oral Cancer Progression – Dentists look for early signs of oral cancer during every dental exam. Catching the potentially fatal disease early on is key to overcoming it.
The Cost of Avoiding Your Dentist
Is concern about cost what's really keeping you from the dentist's office? Consider this: most dental insurance plans cover two preventive checkups per year at 100%. That means that scheduling a dental appointment before the end of the year will likely not cost you anything!
Even if you do not have insurance, regular dental checkups are worth it. In fact, they can actually end up saving you money in the long run! Without biannual trips to the dentist, common issues like cavities or gum disease can develop into more serious problems that require more extensive – and expensive – treatment. Catching minor issues early on through regular preventive care is key to maintaining a healthy smile and a happy wallet.
What Happens During a Dental Checkup?
Has it been a while since you last visited a dentist in Henderson? Here is what you can expect at your next routine appointment:
Professional cleaning – First, your dentist or dental hygienist will use special tools to thoroughly clean your teeth, removing all harmful plaque and tartar.
Dental X-rays – Next, your dentist may take new X-rays of your teeth. Dental X-rays allow your dentist to examine the entire bone structure of your mouth to check for hidden problems.
Dental exam – Finally, your dentist will visually and manually examine your teeth and mouth for any signs of trouble, including cavities, gum disease and oral cancer.
Give yourself one more reason to smile this holiday season by visiting your dentist for a routine checkup. You will be sure to leave feeling happy and refreshed!
About the Author
Dr. Brett Noorda has over 20 years of experience providing quality oral care to his neighbors in Henderson, Nevada. He has taken over 750 hours of continuing education in order to stay up on all the latest developments in dental technology and techniques. To learn more about the importance of preventive dentistry, visit Dr. Noorda's website or call 702-456-7403.