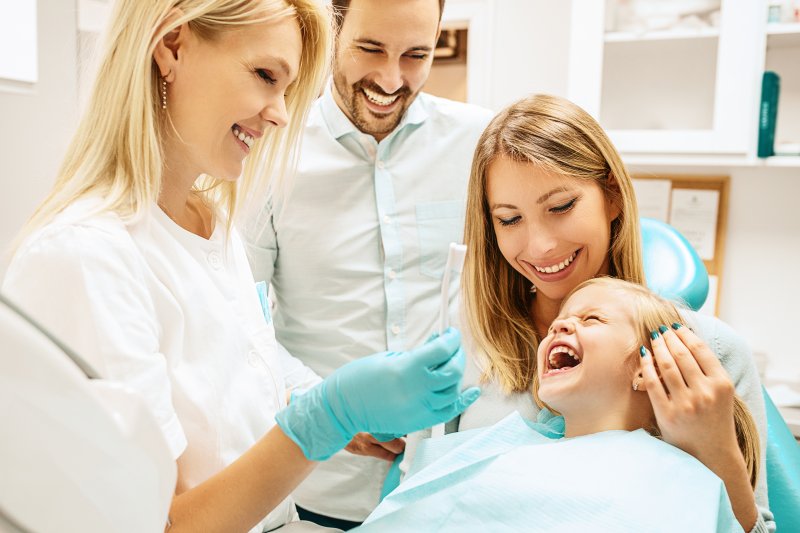 You try to prioritize the oral health of your family, but it can be a headache to keep up with sometimes. Even if your family is very good about going to the dentist every six months for regular checkups, you probably still find it challenging to make it all happen. Fortunately, there is an option out there that can make it much easier for you to get dental care for your entire family. Continue reading to learn about the many benefits of seeing a family dentist in Henderson.
Simplifies Dental Care for Your Family
Your entire household will be able to receive treatment when you choose a family dentist. Scheduling different appointments with different providers on separate days will be a thing of the past. You could even book appointments for your whole family to come on the same day if that makes it easier for you. Your dental team knows how busy life can get and is willing to work with you to find a time that works for everyone. From your one-year-old with just a few teeth coming in or your great grandmother who is in need of dental work, your family dentist can provide it in one location.
Easier to Track Dental Records
Switching your children from pediatric dentist to a general dentist can be a headache when it comes to dealing with shifting dental records from one place to another. Now, if every member of your family is established with the same dentist, this allows all of that dental history to stay in one place. There is no need to move it anywhere else.
Wide Range of Services
A wide array of many different services are still available from a family dentist. They are trained and have all the needed skills to accommodate patients of all ages with different dental needs. Whether you want to have your teeth straightened out, whitened, replaced, or just cleaned, you're in luck. You won't have to go to different dentists in order to get these treatments completed. You only need to see one.
Relationship with Your Dentist
After seeing the same dentist for a long period of time, you and your family will get to know them a lot better. This can help to improve your experience at the practice. It will make it easier to express any concerns that you are having that you aren't normally comfortable enough to speak up about. This is great for your children as well so that they feel more at home around their dentist rather than feeling anxious or panicked when it is time for their checkups.
Your family deserves quality dental care. By searching for a "family dentist near me," you can experience all of these benefits.
About the Author
Dr. Brett Noorda is an experienced family dentist who has been working in the field for more than two decades. He earned his dental doctorate from Oregon Health Sciences University School of Dentistry where he graduated with honors and is committed to taking continuing education courses. He has received the Academy of General Dentistry's Fellowship Award. For more information on family dentistry or to schedule an appointment, visit his website or call (702) 456-7403.