June 2, 2019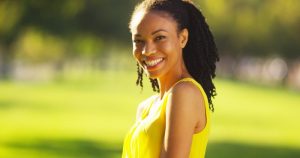 You take your oral health very seriously and, while you're diligent about brushing and flossing, you wonder if there's anything else you could do to protect your teeth and gums. Everyone is susceptible to developing common oral health problems like cavities, decay, and even gum disease. Plus, with recent research connecting harmful oral bacteria to serious illnesses and health conditions found throughout the body, it's never been more important to develop the best possible oral hygiene routine. Read on for 6 of the best practices for your mouth.
Don't Put Off Brushing, Even if it's Just for a Night
After a night out, it can be tempting to just collapse onto your bed and fall asleep. Putting off brushing, even if it's just for a night, can allow bacteria and plaque accumulated throughout the day to erode your enamel. It can also give you terrible morning breath! So, before you lay down and don't feel like getting back up, make your way to the bathroom for your two-minute brush.
Keep Your Tongue Clean
Do you brush twice each day but still feel like you have bad breath? It may be because you're not spending enough time brushing your tongue. Food debris and bacteria build up and can cause bad breath when they're not regularly removed from your tongue.
Add Antibacterial Mouthwash to Your Routine
Mouthwash can benefit your mouth in a few different ways. It reduces the amount of enamel-eroding acid in your mouth, cleans the nooks and crannies you can't get with your toothbrush, and re-mineralizes your teeth. Plus, you can enjoy nice minty-fresh breath! You can ask your dentist if they have any specific mouthwashes that they would recommend for you to use at your next checkup and cleaning.
Drink Water Throughout the Day
Drinking plenty of water throughout the day can help rinse your mouth of acid, plaque, and harmful bacteria. It can also prevent food debris buildup if you snack regularly throughout the day and ward off enamel erosion and cavities.
Eat Fibrous Vegetables
Instead of grabbing pre-packaged snacks that are full of carbohydrates, try substituting fresh fruits and fibrous vegetables that can benefit your oral health. When carbs break down in your mouth, they turn into sugar and can cause oral health problems. Preparing cut-up easy-to-snack-on celery sticks, cucumber and apple slices, and fruits that have high amounts of water in them are great for your teeth and gums.
See Your Dentist Twice Each Year
The most important part of your oral hygiene routine is visiting your dentist every six months for a checkup and cleaning. Even though you brush and floss regularly, your dentist uses professional tools like a scaler and dental mirror to get those hard-to-reach areas of your mouth that you can't get to with a regular toothbrush. They'll also be able to spot and treat small issues like cavities before they turn into something bigger.
Making sure your oral health is up-to-par may seem like a hassle sometimes, but it's well worth the effort. You can enjoy a happy and healthy grin for years to come when you implement these oral hygiene practices in your daily routine.
About the Author
Dr. Brett Noorda focuses on providing patient-focused care and gladly takes the time to get to know each patient that visits him so he can give them the treatment they need. He has taken over 500 hours of advanced education to keep up with the latest discoveries in his field and sharpen his skills. In 2006, he also received the Academy of General Dentistry's Fellowship Award. For questions or to schedule an appointment, visit Dental Excellence's website or contact 702-456-7403.
Comments Off

on A Dentist Offers 6 Tips for Top-Notch Oral Health
No Comments
No comments yet.
RSS feed for comments on this post.
Sorry, the comment form is closed at this time.