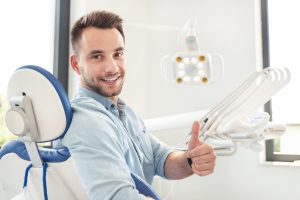 The end of the year is quickly approaching. Before you know it, you will be putting up your new wall calendar and trying to remember to write "2020" when you have to date something. But in the remaining weeks of 2019, you may still have some things you need to do, and one of those things should be to use your dental insurance! Let's talk about how and why you should use your 2019 coverage before it's gone forever.
Use It or Lose It
If you have a PPO dental plan, you likely have an annual maximum. That maximum is the most that your insurance provider will pay out for approved services within a calendar year. When 2019 ends, any unused portion of that maximum is likely to disappear; the vast majority of dental plans have no rollover provision.
According to the National Association of Dental Plans, less than 3 percent of people with PPO plans meet or exceed their annual maximum. That means that each year, billions of dollars' worth of benefits go to waste!
Of course, the foregoing information does not mean that you should request unnecessary dental treatment just for the sake of using up your annual maximum. However, it does mean that you should be diligent about visiting your dentist and keeping up with any recommended services.
Tips to Help You Maximize Your Insurance Benefits
To get the most out of your 2019 dental insurance, you should:
Schedule a checkup. Most dental plans provide 100 percent coverage for two checkups and cleanings each year. If you have not yet had your second preventive appointment of 2019, now is the time to schedule it!
Plan for restorative treatment. If you have been putting off necessary restorative treatment, you may still have time to get that taken care of before December 31. If you need a major procedure, you might be able to split it up across this year and next in order to take advantage of two annual maximums rather than just one.
Get to know your policy. Does your policy have a deductible or a waiting period? What percentage of restorative treatment does it cover? Are there any treatments it does not cover at all? Familiarizing yourself with the answers to such questions can help you formulate a financial strategy to take care of your teeth without having too much of an impact on your wallet. The folks at your dentist's office will also be willing to help you understand and maximize your benefits.
2019 will be over before you can blink! Now is the time to make the most out of your current dental benefits. Your smile and your budget will thank you!
About the Author
Dr. Brett Noorda is a dentist in Henderson who places a strong emphasis on his patients' well-being. HE has been in private practice since 1996. He has a deep respect for his patients' time and money, which is why our team accepts payment from any PPO dental plan. We can verify your coverage, file your claims for you, and help you understand how your policy applies to any treatment that Dr. Noorda recommends. To learn more about Dr. Noorda or our practice, contact us at 702-456-7403.