April 20, 2019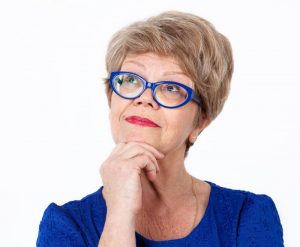 It's not uncommon for a back tooth to be extracted when it's impacted. If you've undergone such a procedure, then it's important to take the necessary steps to replace the tooth, and dental implants provide the best way to accomplish that. As you read on, learn why this is important to have done, and discover what can happen when tooth loss is ignored.
How the Dental Implant Process Works
A dental implant is a titanium post that is surgically inserted into the jawbone. In doing so, it mimics the natural function of the tooth root. Over time, the post fuses with the existing bone mass through a process called osseointegration, which creates a stable and durable foundation to support a final restoration.
Why It's So Important to Replace Missing Teeth
For aesthetic purposes, most people will replace front teeth when their missing. However, it's equally important to replace a back tooth.
The reason is your teeth are always shifting, and they rely on a healthy degree of tension to maintain their position. So if a tooth is missing for a prolonged period of time, the following problems can develop:
Tipping – The term 'tipping' refers to the teeth adjacent to a missing tooth beginning to lean in the direction of the vacated area.
Migration – Over time, the tooth that opposes a missing tooth can erupt from its normal position, which is referred to as migration.
Rotation – Another phenomenon that can occur is for the remaining teeth to rotate as they continue shifting due to the missing tension, which may require dental braces to correct.
Aside from causing occlusion (bite) problems, these imbalances can lead to an infection by leaving the gums exposed.
The Potential for Jawbone Loss
Another problem that can arise from ignoring a missing tooth is bone loss. This is brought on by the absence of tension from the tooth root at the jawbone level.
When a dental implant is inserted, though, the jawbone is once again triggered to produce new bone cells.
Are You Eligible for the Procedure?
To determine whether you're a good candidate for a dental implant, you'll need to visit your local implant dentist for a thorough examination. The professional will be checking for the following:
To make sure there is enough healthy bone mass to support an implant
To ensure you have sufficient oral health so your dental implant will last
To review your medical history to make sure the procedure will be safe for you
While you're visiting, you'll also have the opportunity to ask any questions you may have and to receive an accurate price quote.
Once your dental implant is placed, you can get back to enjoying the quality of life you deserve. So to reap these benefits, reach out to your implant dentist to schedule a visit today!
About the Author
Dr. Brett Noorda earned his dental degree from Oregon Health Sciences University School of Dentistry. A lifelong learner, he has since taken over 750 hours of continuing education in such areas as dental implants and sedation dentistry. Dr. Noorda helps patients regain their confidence and prevent bone loss by placing dental implants at Dental Excellence, and he can be reached for more information through his website.
Comments Off

on Missing Your Back Teeth? Dental Implants Can Prevent Big Problems
No Comments
No comments yet.
RSS feed for comments on this post.
Sorry, the comment form is closed at this time.