August 20, 2018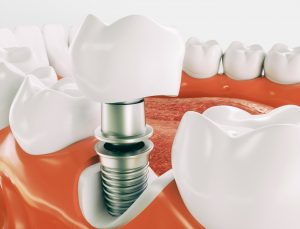 Dental implants are a popular tooth replacement method, and for good reason! They are sturdy, strong, and beautiful; they even have the potential to last a lifetime. If you are thinking about getting implants, however, do yourself a favor and look for more than just "the closest dentist." When you choose Dr. Brett Noorda, who is a Fellow of the International Congress of Oral Implantologists (ICOI), to perform your procedure, you can be confident that you are entrusting your smile to a true expert. What exactly does it mean to be an ICOI dentist in Henderson?
ICOI Fellowship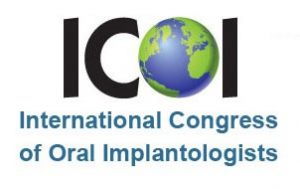 The ICOI is the world's largest dental implant organization. It provides ongoing education to dental professionals who place, restore, or fabricate implants. Through its Fellowship program, it provides recognition to dentists who have demonstrated a thorough knowledge of dental implants and a dedication to staying up with the latest techniques in their field.
In order to attain Fellowship status, a dentist must:
Provide documentation of 20 successful implant cases. All of the cases must have been completed at least one year prior to the Fellowship candidate's application.
Provide proof that they have completed at least 100 hours or more of implant education in the past five years.
Submit a letter of recommendation from someone who is already an ICOI Fellow, Master, Diplomate, or a member of the ICOI's Advanced Credentials Committee.
What Dr. Noorda's ICOI Fellowship Means for You
Dr. Noorda has always had a deep interest in continuing his education in order to provide only the best service to his patients. Before he received his ICOI Fellowship status, he already had an impressive C.V., but since he isn't one to rest on his laurels, he worked hard to meet the ICOI's strict Fellowship requirements. On July 24 of this year, his efforts were rewarded when this prestigious organization accepted his application and made him a Fellow. Dr. Noorda is more than well-qualified for this distinguished honor; in fact he has completed over 300 implant cases since 2005. It may not be long before he decides to pursue Diplomate status with the ICOI!
His achievement assures his patients that they are receiving treatment from someone with extensive experience in placing and restoring implants. Whether you need just one implant or full-mouth reconstruction, you can depend on him to provide an honest evaluation of your oral health and to design a treatment plan that is tailored to your unique needs.
It's also noteworthy that in order to maintain his ICOI Fellowship status, Dr. Noorda is required to continue to participate in educational opportunities that will help him gain an even deeper understanding of implants. You can be sure that his knowledge of this exciting aspect of dentistry will always be up to date.
Because few dentists take the time to pursue ICOI Fellowship, Dr. Noorda's accomplishment makes him a true standout among his peers.
Would You Like to Know More?
Dr. Noorda derives great satisfaction from helping his patients regain healthy, attractive smiles. If you would like to see examples of his past work, check out the smile gallery on our website. Or, if you have specific questions about his qualifications or about implants in general, contact our office at 702-456-7403.
Comments Off

on Dr. Brett Noorda, Your ICOI Dentist in Henderson
No Comments
No comments yet.
RSS feed for comments on this post.
Sorry, the comment form is closed at this time.