United Healthcare Dental Insurance Dentist – Henderson, NV
Learn More About the Benefits of UnitedHealthcare
United Healthcare dental insurance has been around for years, and patients have achieved better oral health thanks to their coverage. Whether you purchased your plan through your employer or on your own, you can trust that this investment is one of the best you can make for the life of your smile. As an in-network provider for United Healthcare, Dr. Brett Noorda makes it possible for you to receive the treatment you need without taking a serious financial hit. If you're ready to get the most out of your dental insurance plan, give us a call and let us know how we can help you today.
United Healthcare Coverage Availability & Fees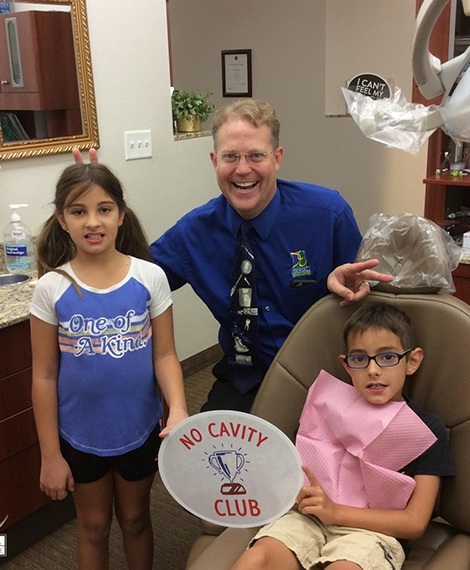 When enrolling in dental insurance with United Healthcare, you can expect your plan to look something like the following:
100% preventive care (cleanings, checkups, exams, X-rays)
80% minor services (fillings, root canals, and tooth extractions)
50% major services (dental crowns, dentures)
The reason for this type of coverage is that most insurance companies design their plans around preventive care. By taking care of your teeth and gums, you not only keep more money in your pocket, but you also reduce the chances of developing dental problems in the future. This is a win-win for both you and your insurance company.
No matter how well you take care of your teeth, though, problems can still arise, which is where your insurance benefits can really come into play and work to your advantage. Whether you need a dental crown, filling, root canal, or tooth extraction, you will pay significantly less than someone who is out of network.
But in order to receive these advantages, you must pay a monthly premium to your insurance company. In return, you will need to meet a set deductible before they will begin to pay more for the services you receive. This is why it is advantageous to seek treatment from an in-network United Healthcare dentist, as we have already negotiated services and fees, ensuring you get quality dental care at the lowest possible price.
Please be aware that there may be some rare plans provided through United Healthcare that we are not in-network for. The best way for us to be 100% sure is for you to share your insurance information with our team before your first scheduled appointment so that we can confirm the details. That way, there won't be any surprises! Don't be discouraged if we are not considered in-network for your specific coverage. We will still be happy to provide you with the same level of high-quality care as well as work to help you save the most money.
Meet Valerie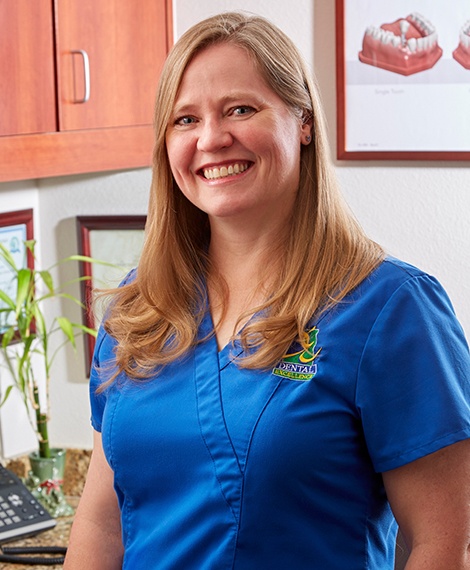 Valerie is our patient communications specialist, and she has helped numerous individuals get the most out of their dental insurance policy. Trying to navigate your plan shouldn't cause added stress, which is why Valerie is here to review, clarify, and work with your insurer on your behalf. Whether you need to know if you've met your deductible or if you're covered for an upcoming root canal procedure, she can handle all the finite details, so you don't have to! Valerie will even file your claims and explain how your policy will help when moving forward with certain treatments.