United Concordia Dentist – Henderson, NV
Affordable Dental Care for a Healthy Smile
Let's face it, dental care can be expensive if you do not have insurance coverage. Thankfully, you have a policy through United Concordia. As a result, you have access to comprehensive benefits that allow you to see your United Concordia dentist in Henderson for reduced rates. You can get the routine care you and your loved one's need to keep your teeth and gums healthy to reduce your long-term dentistry costs. Dr. Brett Noorda is proud to provide the services you need while helping you maximize the value of your policy.
United Concordia Coverage Availability & Fees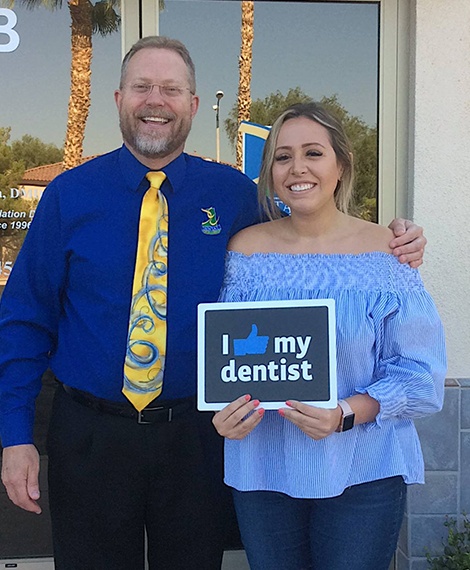 United Concordia offers a dental plan to provide the best oral health possible for you and your family. By paying your monthly premiums and your annual deductible, you benefit from flexible coverage to keep your smile healthy. United Concordia offers no annual maximums, no waiting periods, and several other plan highlights. Depending on your specific policy, you can enjoy:
100% coverage for preventive care, including cleanings, checkups, X-rays, fluoride treatments, and more.
80% coverage for immediate restorative treatments, like nonsurgical periodontal therapy, oral surgery, and fillings.
50% coverage for major restorative services, including periodontal surgery, prosthodontics, or root canals.
50% coverage for orthodontics for children and adults.
100% coverage for periodontal maintenance, like scaling and root planing and periodontal surgery.
To make the most of your benefits, it is recommended you choose an in-network dentist like Dr. Noorda. He has pre-negotiated rates with your insurance company to reduce the amount you need to pay out-of-pocket. He will help you utilize your benefits to their full potential to keep your costs for care affordable, even if that means splitting treatments over calendar years.
Please be aware that there may be some rare plans provided through United Concordia that we are not in-network for. The best way for us to be 100% sure is for you to share your insurance information with our team before your first scheduled appointment so that we can confirm the details. That way, there won't be any surprises!
Meet Valerie, Patient Communications Specialist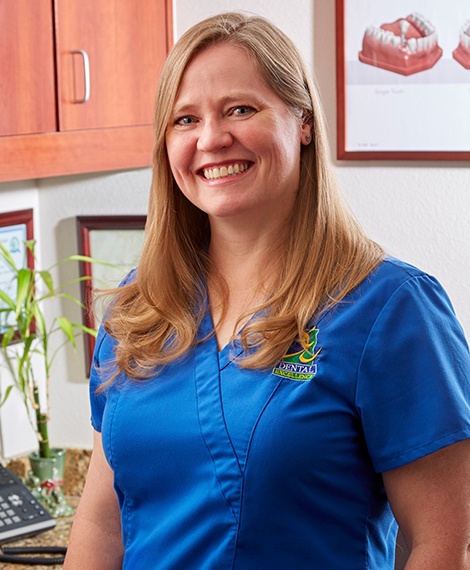 We understand dental insurance can be confusing. We do not want to see your benefits go unused or you pay more than you need. To help maximize the value of your policy, our patient communications specialist, Valerie is here for you.
She specializes in customer service, healthcare, and dental office administration. In addition to focusing on your comfort, Valarie also knows the ins-and-outs of dental insurance.
She will work on your behalf with United Concordia to file the necessary claims and paperwork. Valarie takes the time to explain your coverage and any remaining expense you need to pay to keep your care affordable. She is here to answer your questions and give you the peace of mind you need to feel stress-free during your appointment.
Schedule an Appointment Today!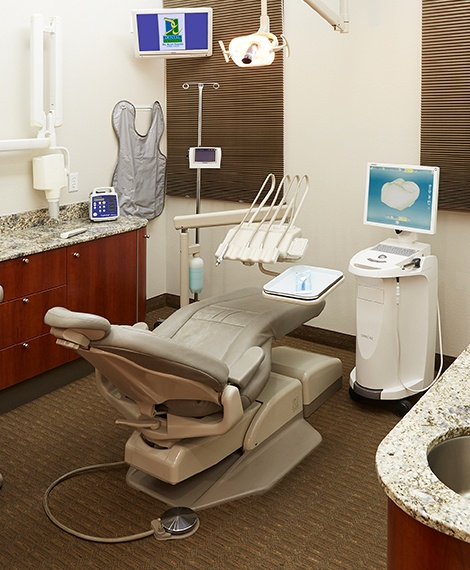 If you have not been to your dentist in the past 6 months, do not wait any longer. Choose an in-network dentist to keep your smile healthy for limited out-of-pocket expenses. Contact Dental Excellence: Dr. Brett Noorda today to schedule your appointment. If you have any questions about your insurance coverage, Valerie is more than happy to give you the answers you need.