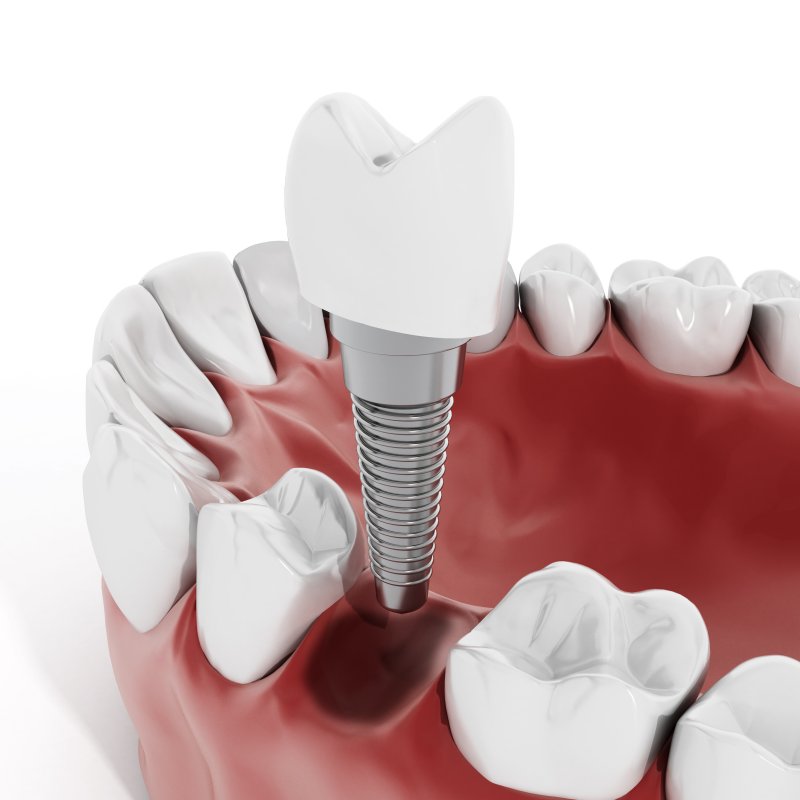 More than 5 million dental implants are placed each year, and plenty of patients can tell you that the advantages they provide are well worth it. However, many people become nervous when they hear that implant placement involves surgery, as their first thought is that the procedure will likely be very painful. But is this actually true? How much discomfort can you really expect when getting dental implants in Henderson? Your dentist is happy to answer that question for you.
Does the Surgery Itself Hurt?
The short answer is no. At the very beginning of the surgery, a local anesthesia will be used to numb your mouth. This way, the nerves around the implant site will not register any pain while your dentist is working with the jawbone. It's normal to feel some pressure at this point, but it won't actually hurt. And if you're still nervous, your dentist can offer dental sedation to help you stay calm and comfortable.
What About After the Surgery?
After the numbness in your mouth has worn off, you'll probably notice a mild amount of discomfort. However, it shouldn't be anything that you're unable to deal with. Many patients report that the discomfort experienced after dental implant surgery is less than that of a tooth extraction. You can easily return to work and other daily activities within a day or two after the procedure. If needed, you can take Advil or other over-the-counter pain relievers. It's best if you avoid hard foods during the first few days of recovery, as this could cause complications as well as additional pain. Note that it can take 3 to 6 months for your mouth to heal to the point that a restoration can be placed on your dental implants.
How Long Should the Discomfort Last?
Any discomfort around the treated area or throughout the face or jaw will usually last around 10 days. At the two-week mark, any pain is usually gone or at the very least has been significantly reduced. If you still notice discomfort and swelling by the 14th day, call your dentist immediately.
What Can You Do About Dental Implant Discomfort?
There are a few steps you can take to minimize discomfort and facilitate a smooth healing process after receiving dental implants:
Follow any post-operative instructions you receive to the letter.
Periodically rinse with warm salt water to kill any germs in your mouth.
Stay away from excessively hot, spicy, or crunchy foods for at least the first 10 days.
Brush and floss every day while being gentle around the implant site.
If you have any questions about the recovery process or have concerns about your pain, call your dentist immediately. As long as you take good care of your mouth, you'll have very little to worry about after dental implant surgery, and you can look forward to the day that your implants heal to the point that you can use them to enjoy all your favorite meals again.
About the Author
Dr. Brett Noorda has been going the extra mile to help patients enjoy more functional and confident smiles for almost 25 years. He has completed more than 1400 hours of continuing education in all hours of dentistry, including dental implants. As a Fellow of the International Congress of Implantology, he's able to offer start-to-finish dental implant care in-house. If you want to learn more about the implant process or have any concerns about the recovery process, you can reach out to Dr. Noorda at Dental Excellence by visiting his website or calling (702) 456-7403.